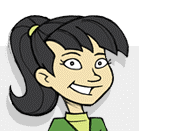 How do I believe in Jesus as my Savior?
---
Here's the answer: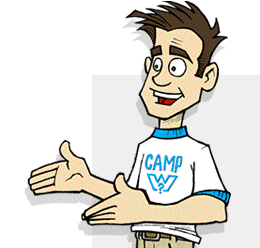 "Believe in the Lord Jesus, and you will be saved" (Acts 16:31b).
Before you can believe in Jesus as your Savior, you need to know what you need to be saved from. An umbrella saves you from getting wet. A helmet saves you from getting hurt. Jesus can save you from the punishment and power of your sin.
Each one of us has sinned against God (Romans 3:23). Even if we try to be really good, we still fall short of God's perfect standard. We sin against God every day by not obeying His commands in the Bible, such as loving Him best, honoring our parents, and telling the truth.
Because God is holy (perfect and separate from sin), He will punish unbelieving sinners by separating them to a place of eternal death: hell (Romans 6:23b). But because of God's great love, He sent His own Son to save believers from this punishment by dying on the cross in their place. Then Jesus rose from the dead, proving His victory over sin and death.
Salvation is God's gift to believing sinners. But how do you believe in Jesus?
Believing is more than just saying, "I believe in Jesus." It involves you coming to Jesus in
repentance
and
faith
:
•
Repentance
is changing your mind about sin (2 Corinthians 7:10). Before we believe in Jesus, we enjoy sin and want to sin. Repentance is changing from enjoying sin and wanting to sin to hating sin and wanting to stop sinning. You can't get rid of sin on your own. But Jesus died and then rose again to free believers from their sin.
If you become a Christian, you will still fight sin, but you no longer have to carry sin because Jesus carried your sin on the cross and won the victory! Instead of following sin, you will follow Jesus as Lord and leader of your life.
•
Faith
is more than just understanding and agreeing that Jesus died for sinners on the cross and rose from the grave. Faith is trusting Him as your only Savior from sin and as Lord (Master) of your life. True faith results in following Jesus and obeying Him (John 8:30-31).
Imagine your dad is in the deep end of the pool. He tells you to jump to him and promises to catch you. If you really have faith in your dad, you'll not just believe he'll catch you, but you'll jump to him!
Believing in Jesus is a gift from God (Ephesians 2:8-9). You can know whether you have truly believed in Jesus if you continue to repent of sin and trust Jesus as Savior and Lord. God's Word, the Bible, will strengthen your faith, obedience, and love toward Jesus.
If you trusted in Jesus as your Savior after reading this article, please click on the "I trusted in Jesus today" button below.
---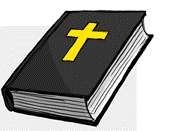 Bible Truth
"God loved the world so much that he gave his one and only Son. Anyone who believes in him will not die but will have eternal life" (John 3:16).
"Anyone who believes in the Son has eternal life. Anyone who says no to the Son will not have life. God's anger remains on him" (John 3:36).
"So turn away from your sins. Turn to God. Then your sins will be wiped away. The time will come when the Lord will make everything new" (Acts 3:19).